Hit shows regularly crushed their competitors within weeks of their first airings. If your opposing series was scheduled against one of these giants you were as good as dead. Network programmers feared these 'death slots' because no network can own every hit and something has to be put into the time period.
Viewers used to watch lots of shows on Saturday nights in huge numbers. The biggest hits were on CBS and NBC. Much of the time ABC pulled up the rear.
The biggest hit of the early 1970's was
All in the Family
, which ruled it's 8 PM Saturday time period with an iron fist. Every season it crushed invaders of it's turf without mercy, leaving them without enough viewers to attract advertisers, sealing their doom.
My younger self favored the light weight comedy stylings of family shows like
Bewitched
,
I Dream of Jeanie
and
The Partridge Family
.
Even though she was 39 years old I had the biggest crush on Shirley Jones. Oh sure I noticed Susan Dey but she was a bit scrawny, if closer to my age. The wisecracking humor and the bubblegum pop music was a powerful lure for my teenage self. Who didn't enjoy "I Think I Love You," "I'll Meet You Halfway," or "Brand New Me"?
Imagine my horror when I opened the TV Guide to read the new fall schedule for '73-74 to see my beloved
The Partridge Family
slotted opposite the invincible ratings champ
All in the Family
on Saturday nights.
Maybe it will do OK on Saturday. Kids watch lots of TV right? After all there was a show that did find an audience opposite Archie Bunker and his family.
Well, it wasn't Shirley Jones and David Cassidy that survived the time slot. It was
Emergency!
In the 500 channel universe we now inhabit there's room for many more shows. We even have the option of watching previously aired TV series and theatrical films whenever we like thanks to viewing options such as DVD's, Blu-ray and streaming video.
Did any of these 'giants' or weaker performers mean anything in the long run? I learned that things don't last, big or small, and I learned to accept the inevitability of change, and that we can't prevent ourselves from experiencing loss. Nothing remains the same.
As I say goodbye to 2012 I look back with a smile and a tear or two for the happy, the sad and the in-between that was my year. I will remember those I have lost with genuine affection and love, gratitude for all we shared and mourn what I have now lost. But I won't forget. They will loom large in my rearview mirror for as long as I draw breath. They will mean more to me than any passing fancy of my youth or passing fad of the day.
Happy New Year!
I'll see you in 2013.
Television used to be a very small place. Three major networks and a handful of low powered indie stations constituted the broadcasting market during my growing up years.
Current Location:

My tender heart

Current Mood:

Reflective

Current Music:

Auld Lang Syne
This simple, tasty beverage helped launch it all. A cup of hot chocolate was given as a gift to a troubled young man on a cold winter day. A friendship was born, the seed planted at least. A stranger reached out to someone he did not know in a gesture of affirmation and inclusion, an acknowledgement of respect and encouragement with the hope of a better day for the young man.
It was the best investment I ever made.
I will write more about my son Jonathan in future posts. His memory is especially close to me at Christmastime. I will think of him when I raise my mug and thank God every day for the blessings brought into my life and the lives of others when a mug of hot chocolate helped save a man's life.
Merry Christmas
In December 1999, Christmas Eve to be exact, I met my son Jonathan for the first time. He was 20 years old at the time, a young man down on his luck, but not one to project self-pity or complaint. He was homeless and in the throes of heroin addiction. I would learn these facts and so much more over the next several years and experience the joy of a lifetime in an unexpected friendship and rewarding journey of fatherhood. We both learned about unconditional love and it's limitations, loyalty and betrayal, and the most powerful thing anyone can do to make the world a better place.
On Wednesday, September 26, 2012, my dear friend Jonathan Weston was killed. We had been close friends since late 1999. Jon was the son of my heart. I will miss him for the rest of my life. I'll write more about him in the future.
My late father's sister, Mary Bevil (above left) was taken ill, suffering a stroke and heart attack the week of October 12th. She is not expected to survive. Aunt Mary and my late Uncle Lester (above right) were instrumental in enabling me to learn more about books and good reading. My aunt is one of the most kind and loving women I've ever known. And she loves to read. I cringe every time the phone rings. I don't want to take that call.
My recent doctor's appointment uncovered some difficulties that require special attention and are of a serious nature. Measures are being taken. This situation continues to unfold.
All of these distractions, sudden death, serious illness, troublesome diagnosis has kept me away from my writing desk for far too many days.
I have more posts in development and much fiction to write. But I'm going to take some time to regroup and collect myself.
I'm hoping to return to these pages soon. Thanks for visiting.
Much has happened since my last posting, most of it not good.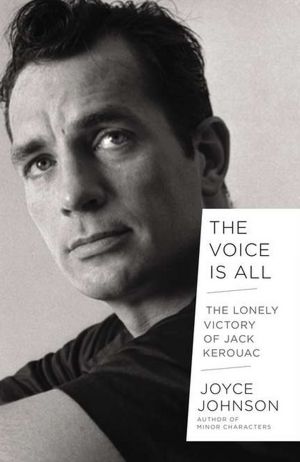 http://www.barnesandnoble.com/w/the-voice-is-all-joyce-johnson/1111395777?ean=9780670025107
The other major event which is driving sales and causing cultural buzz is the forthcoming release of the film version of
On The Road.
The release date has been listed so many different times I won't post one here as I cannot verify it from sources, but the film should be out before year's end.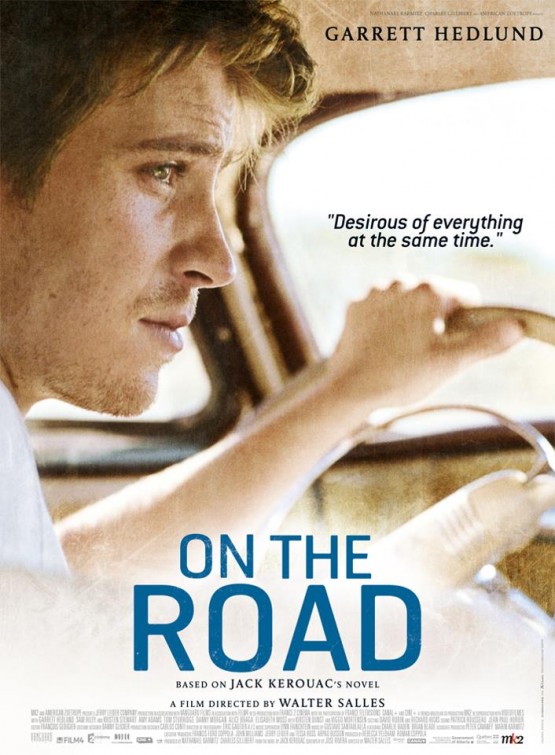 There will be a movie tie-in jacket for the book. This image is not yet available. Here's the cover art for the recent re-issue with a link to read more about it.
http://www.barnesandnoble.com/w/on-the-road-jack-kerouac/1100315194?ean=9780140042597
You may also find these titles of interest if you want to explore more of the world of Jack Kerouac.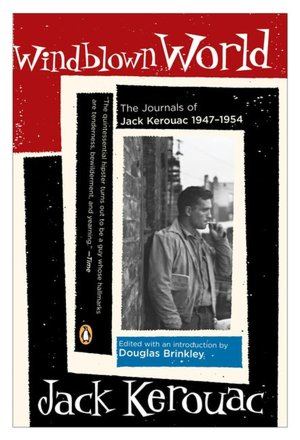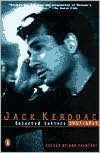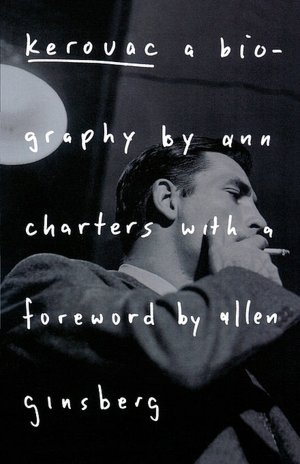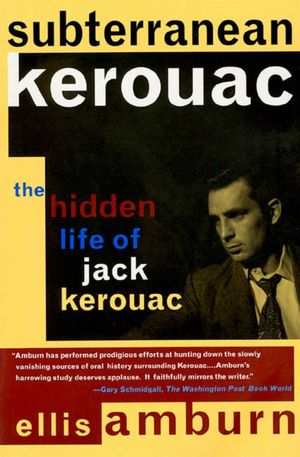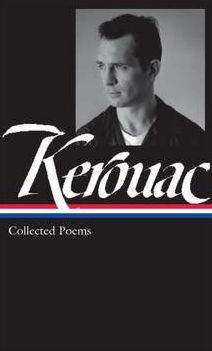 So if you don't know Jack, you now have lots of signposts to follow
On The Road
.
What a year Jack Kerouac is having. There is a major new biography now in bookstores that explores the origins of his writing style, following his childhood in Massachussetts, his identity that incorporated his background as a French Canadian and the creation of a new space for his artistic expressions.
Current Location:

My writing desk

Current Mood:

good

Current Music:

Born To Be Wild by Steppenwolf
Do you ever wonder about the woman herself? What were her thoughts about her life, her world, her work?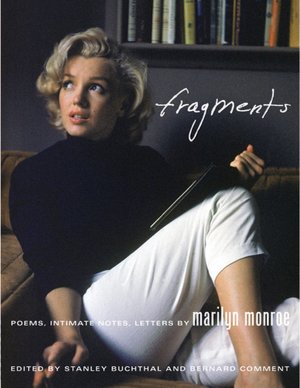 Fragments
is Marilyn Monroe in her own words. Pure & simple. To find out more or to purchase this book follow the link below.
http://www.barnesandnoble.com/w/fragments-monroe/1021904054?ean=9780374158354&format=hardcover
Fifty years ago on August 5, 1962 iconic actress and great beauty Marilyn Monroe died. So many have written about her, secrets and lies, facts and speculation. We also have a trove of photographs to remember her by and the motion pictures she made, many of them cinema classics.
And then there's Trent Zelazny. A different kind of noir? Thank God, yes!
Trent Zelazny is building a writing resume stacked with broken, damaged hearts and troubled minds, men and women whose lives are chained to misdeeds and life's tragedies. It's a vantage point readers can easily understand and identify with. His characters feel alive on the page and I love that.
In
The Butterfly Potion
Perry carries a wounded heart, He's a man who wanders in the darkness of night and dwells in the pit of emotional despair. He has fallen so far down the well of his troubles that he can't see the light anymore. Maybe he doesn't even remember what the light was like since it's been so long absent from his world.
The search for who mugged him the night before and where he had been at the time slowly uncovers the deep roots of his despair, a monstrous emotion being fed by copious amounts of alcohol. But his pain refuses to die, keeping a near death grip on his soul. He encounters a beautiful red-haired woman who may be a bridge to his future if he has the will to seek it.
Perry leaves us to ponder his ultimate fate much as we consider our own pathways, looking forward into a twilight darkness of our unknown future, weighing the wisdom of carrying our baggage stuffed with hope.
Explore the shadows within
The Butterfly Potion
by ordering now using the link below.
http://www.amazon.com/gp/reader/1938644018/ref=sib_dp_pt#reader-link
I'll say this up front. There's a reason I don't read noir fiction very often. Even the best of them are often lacking in characters that resonate with readers.
Current Location:

Dover Farm

Current Mood:

Relaxed

Current Music:

"Come Together" by The Beatles
The Girl in the Glass
and the Shirley Jackson Award-winning
The Shadow Year
.
Jeffrey Ford brings magic to everything he writes. The stories in his new collection
Crackpot Palace
overflow with his signature blend of the surreal and magical, often containing darker hues within his fictional landscapes. These pages are a testament to the curious and creative spirit and highly intelligent mind behind the words. I enjoyed every story in the book.
Here are a few highlights:
--- "The Seventh Expression of the Robot General" explores the colorful history of a legendary war hero and his later years, as public perception of his accomplishments diminished and he became the target of opportunists and worse.
--- "The Hag's Peak Affair" unlocks the secret history of a government cover-up involving scientific projects with disruptive outcomes and the lingering trouble left behind.
---"Sit the Dead" follows a young man's experiences as he attempts to draw closer to his new girlfriend and her family, discovering how different and frightening families can be.
---"The Dream of Reason" reveals the quest of an 'observer of the natural world' and his unique and peculiar experiments to discover the true composition of starlight.
---"The Wish Head" follows a veteran of WWI who's also a small town coroner, as he grapples with the mystery of a young woman's corpse which provides no clues to her cause of death and whose elusive identity points to the unthinkable.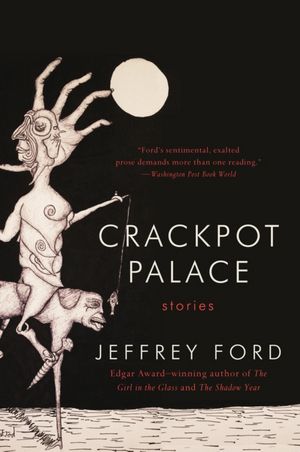 http://www.barnesandnoble.com/w/crackpot-palace-jeffrey-ford/1106580267?ean=9780062122599&format=paperback&itm=1&usri=crackpot+palace+by+jeffrey+ford
Crackpot Palace
goes on sale 8/14/2012. Pre-order now and wrap up your summer reading with this collection of delights.
We are very lucky this summer. Not every year brings a new novel or collection from the Edgar Award-winning author of
Current Location:

Dover Farm

Current Mood:

Buoyant

Current Music:

"I'm On Fire" Dwight Twilley Band
As we observed an event not to be repeated in our lifetimes (Dracula excluded) I read two works of non-fiction about other things not to be seen again.
The first involved the Golden Era of Must See TV that invaded our homes thanks to the partners and employees of the National Broadcasting Company, aka NBC. Former network honcho and now producer Warren Littlefield charts the story of the making of groundbreaking television entertainment, series which not only were beloved by audiences across the nation and around the world but also embraced by critics, and their peers who showered them with glowing reviews and glittering prizes. Not to mention the advertisers who flooded NBC coffers with billions in ad dollars for the privilege of having their commercials air during the timeslots of these TV titans.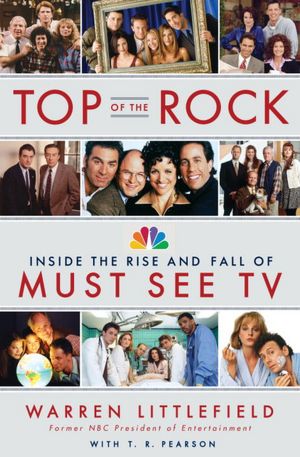 The book is written in the form of an oral history, each chapter covering a theme or specific series with interviews of in front of and behind the camera talent sharing their memories and experiences during the making of these shows. Herein you will find the stories of such programs as
Seinfeld
,
Friends
,
Frasier
,
ER
,
Cheers
,
Law & Order
,
& Will & Grace
.
You may enjoy this peek behind the curtain at all that went into building the shows which still linger fondly in our memories.
When Saul Bellow began publishing his work in the 1940's there was not mainstream acceptance of what some have labeled 'Jewish Literature.' Bellow's work brought down the barriers by developing his own distinctive and personal work drawing from his own experiences as an immigrant Jew from Canada now making his way in America as an outsider. Thus was born the Jewish-American literary tradition which still includes Philip Roth as it's most prominent present day practitioner.
Bellows' works evolved over time from the brief early works like
The Victim
and
Dangling Man
into longer, more complex narratives which showcased characters embraced by a growing, diverse readership in mainstream literature.
The
Adventures of Augie March
and
Henderson the Rain Kin
g as well as
Herzog
brought him into the spotlight of American and international letters. Around the time of the publication of
Humboldt's Gift
, Bellow was awarded the Nobel Prize for Literature.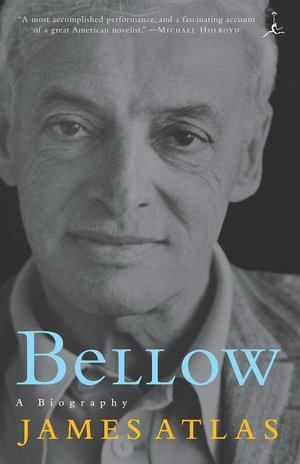 James Atlas' biography uncovers the life story of the Nobel Prize winner & best-selling author. The man portrayed in this volume is revealed as a driven artist of the word, devoted to his craft at the expense of his family and friends more times than not. I found the man fascinating for all his conflicted ways and his total investment in his literary offerings while I was appalled with Bellow the man, a frequently unfaithful husband and absent father. Bellow himself was quoted as saying
"My life is a mess like everyone else's."
True.
Bellow the trailblazer paved the way for the embrace of multicultural literature in our modern literary scene. All writers share the human heart and experience. Each voice matters and the contributions they make to the conversation between the author and the reader are important to our interpretation and understanding of the world we inhabit.
Bellow believed
"that man is an artist, and that art is a name for something always done by human beings."
Atlas' fine book amply fills he shoes of the one book Bellow swore he would never write. His biography.
"I wouldn't dream of writing my own autobiography. There would be nothing much to say except that I have been unbearably busy ever since I was circumcised."
During the period just after winning the Nobel Prize the author was amazed at the unrelenting attention he received.
"All I started out to do was show up my brothers. I didn't have to go this far."
This bundle of contradictions, the artist and the human being behind it, creating his life and lasting work is the reason I enjoy reading literary biographies.
I am happy to have made the acquaintance of Saul Bellow.
...I was reading.
Current Location:

Dover Farm

Current Mood:

working

Current Music:

Send in the Clowns
I won't provide a review here, but I'll tell you this coming of age and coming to understand oneself and the world tale is by turns, Dickensian, social & political in a Dickensian way, absurd, laugh out loud funny, heart-wrenching, dramatic and thought provoking. It teems with wonderful, memorable characters who will touch your heart and make your stomach hurt from laughter. I think it's his best, most accomplished novel since
The World According to Garp
. In short, John Irving has delivered a terrific book for summer reading or any season. If you haven't yet chosen what to pick up this year as you take a break from your every day routine you'll have an entertaining companion with you when you are reading
In One Person.
Also newly reissued and rejacketed and winning over new fans is his perennially popular
A Prayer for Owen Meany
.
Happy Reading.
I hadn't read a whole novel by John Irving in a very long time. When I heard that Simon & Schuster had signed him up for their list I became curious about the new work.
Current Location:

Dover Farm

Current Mood:

anxious

Current Music:

When I'm 64 by The Beatles
2012 promises to be an important year for Trent. He has just made his debut as a playwright with the production of
Not Any Little Girl.
Some short fiction will be appearing imminently. I've just gotten a glimpse at his forthcoming novella
The Butterfly Potion
and his writing gifts are on full display in it's pages.
Quietly, a new storyteller has emerged who writes with power and beauty. Trent was gracious enough to share his thoughts on his work, his life and background and what's next.
#1: Beginnings--- How did you enter the vineyards of the wordsmith?
In a sense, I was born into it, but it's not that simple. My father was a writer—a great one—and I always loved books and loved to write. The dream was shattered for me as a kid, by a relative. I don't think said relative knew what they were doing. Later on, in high school, I began excelling in creative writing. Still a lot of hurdles in there, but, eventually, I decided it was what I was going to do, and I didn't care what anybody else thought.
#2: The arrival of your first novel follows a lengthy list of short fiction. Do you prefer one form over another?
I tend to enjoy long short fiction best. In other words, novelettes and novellas. That typically tends to be the length I enjoy writing. Unfortunately, it is also probably the least marketable.
#3: What was the inspiration for your novel
Destination Unknown
?
A rough time in a relationship. I was with a girl and we were going back and forth, back and forth, move in together, move out, etc. During this time I was listening to a lot of 80s pop music, and I read John D. MacDonald's The Executioners, which was the basis for the film Cape Fear. I was listening to the song "Destination Unknown" by Missing Persons and the whole story came to me by the time the song was over. I sat down and wrote it pretty quickly.
#4: Is there anything interesting or unusual about yourself you'd like to share?
I guess I tend to throw people off their assumptions of who I am. I like a lot of different things and go through phases. Example, I'm a huge NBA basketball fan. A friend asked me while I was in one of my crazy basketball modes, "So, have you stopped writing?" as if it was one or the other. I suffer from PTSD and depression, and coupled with multiple interests, I think people often don't quite know what to make of me.
#5: What books or authors do you like to read for fun or inspiration?
I love most all kinds of books. My real love is the old pulp crime books. David Goodis, Cornell Woolrich, Charles Williams, Jonathan Craig. For me, that's the most fun and the most inspiring.
#6: What sparks your imagination, the storyteller inside you?
Almost anything can do it. Like that Missing Persons song. Books and movies inspire. Life scenarios inspire. My own history inspires everything I write. One time I was visiting a friend at a horse ranch. We got to goofing around and he asked me if I'd ever seen a horse take a leak. I opened a story with that as a question—Ever seen a horse take a leak?—and just went with it.
#7: Do you have a 'dream project' you are looking forward to writing?
Not necessarily a dream project, but there are a few things I would very much like to do. I very much want to write a full length stage play. That's been on my mind for a while. I love reading plays (and screenplays). I just saw the movie Blue Valentine and the entire time I was watching it I was saying to myself, "Man, I wish I could write something like this." So there are things, I guess, but I think, unless I die before I'd like, I'll get to them (fingers crossed).
#8: What can readers expect to see from you in the near future? (publications, appearances, etc.)
The next thing folks will see from me is a new novella called
Butterfly Potion
. It's a noir tale without being noir, or something like that. I'm quite proud of it, and pleased that Nightscape Press are the folks bringing it out. I also have a short story coming out in the science fiction anthology Fantastic Stories of the Imagination, edited by Warren Lapine. I'm also finishing up my first anthology,
A Splintered Mirage
, which has been a challenge but also a lot of fun. That will be coming out from Black Curtain Press before too long.
I want to thank Trent for making himself available for this interview.
You may purchase Trent's books through Barnes & Noble and Amazon. Learn more about him and his publications by going to his website via the link below.
http://trentzelazny.com/
Good reading.
I first met Trent Zelazny on Facebook about two years ago. We've become good friends and writing colleagues. Trent is the editor of a forthcoming anthology in which I'm making my short fiction debut.
Current Location:

The Noir Zone

Current Mood:

happy

Current Music:

"The Boxer" by Simon & Garfunkel