20th Century Ghosts
, his comics series
Locke & Key
, and his two previous best-selling novels,
Heart-Shaped Box
and
Horns
, readers have come to expect good storytelling and memorable characters.
With his third novel
NOS4A2
, Joe Hill hits one out of the park.
The story follows the lives of two creatives who are able to manipulate reality for their own ends. One will help others and one will use his skill for his own selfish, harmful ends.
Vic has the gift of locating lost things, sometimes including people. Her gift is a device by which she tries to make her unhappy parents less irritated with one another. But the magic doesn't work on all problems. Charlie Manx uses the promise of Christmas forever to lure the unsuspecting, the wonderstruck, and the naive to Christmasland, a vampiric hell he has constructed to draw the life out of his 'guests.' Their gifts clash when Vic narrowly escapes imprisonment or death at the hands of Manx. It's personal from then on and as years pass Vic's family will be brought into the crosshairs of a ruthless, not-entirely human adversary. He won't stop until she is destroyed and Vic will do everything she can to protect those she loves.
The novel is effortlessly entertaining, an instant classic which will delight readers for years to come. I wholeheartedly recommend it for all fans of modern fantasy literature.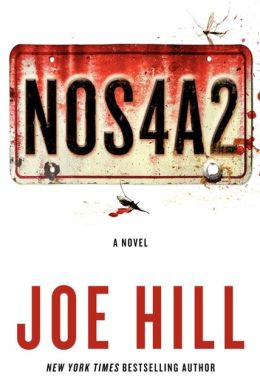 http://www.google.com/url?sa=t&rct=j&q=&esrc=s&source=web&cd=1&cad=rja&ved=0CC8QFjAA&url=http%3A%2F%2Fjoehillfiction.com%2F&ei=9eGfUerYC4nM9AT0qIDIDA&usg=AFQjCNG24uGJEov58GAVJ3csLNjrgnpJhA&bvm=bv.47008514,d.eWU
Joe Hill has been building a solid presence in popular fiction and comics for awhile now. From his story collection